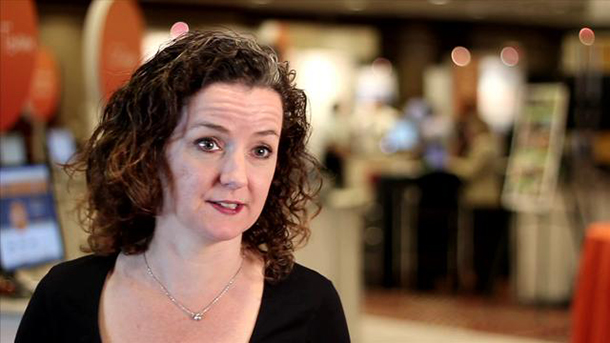 Once known as the "Queen" of Twitter, Laura Fitton is the co-author of Twitter for Dummies and the Founder of oneforty.com – A Social Business Software Hub.
Laura is credited with explaining Twitter's business value to Guy Kawasaki, at a Google TechTalk, at top business schools and to thousands of others tech leaders. She's been speaking professionally about the business use of Twitter since October 2007.
She even launched the first Twitter for Business consultancy in 2008 and began working on oneforty while writing Twitter for Dummies. With her consulting clients consisting of top corporate companies including IBM, Ford and Johnson & Johnson, she has been quoted in more than 100 national publications including the Wall Street Journal, Forbes, Fast Company, Newsweek, and BusinessWeek. Laura believes that everyone can benefit – dramatically – from Twitter because of its power to overcome isolation.
In this interview with us, Laura shares of her journey, start of oneforty, how she manages her personal & professional commitments and a lot more. Read it…
Interview Overview:
Hi Laura, let's start with your background as in what did you do before Pistachio consulting and how/when did you start Pistachio?
Pistachio Consulting was established in 2002 as a communications and marketing firm that later specialized in making PowerPoint suck less. I re-launched it in September 2008 to focus on Twitter for Business. Before all that I worked for a boutique consultancy that helped Cable Television Channel startups, and before that I worked for one of their clients, a would be competitor to The Weather Channel." So eclectic but a consistent theme of helping people get their story right.
You seem to have understood the potential of Twitter before a lot of others did. How and when did you actually realize the potential of Twitter?
March 2007 I blogged about how stupid it was. May 2007 I realized I could use it to surround myself with successful and interesting people, and therefore stay motivated as a homebound mom of two kids under two. By August 2007 it had begun to change my life, so I was blogging about it and starting to describe the need for services like Yammer and Chatter. I convinced Guy Kawasaki that Twitter was as a serious business tool, and things kind of took off from there.
How did the idea of oneforty.com struck? Why did you feel the need for a Twitter App store?
I couldn't keep track of which apps to recommend to my Twitter for Business clients, or which "top 10 services" and "top 10 tools" to feature in my book Twitter for Dummies. There was all this great innovation, and no good ratings and reviews of all the stuff getting built – no way to compare what was best for which users.
Your are not a technical person and you got oneforty developed by Pivotal Labs, so considering that how difficult was it for you to get it developed. How was the experience working with Pivotal Labs?
Pivotal were amazing to work with — I really could not have made it this far without them. Their willingness to take a risk on me helped get me into TechStars, helped with the funding, and really taught me everything I knew about how software gets built. Not only was I not technical myself, I'd never been anywhere near a software development process. They were patient, generous and helped me interview all of my technical hire candidates while I was there. Also? I pretty much lived on their daily breakfasts and endless diet coke and snacks.
I did have to move to SF for 3 months to do it, which was a big deal because my kids were then 2 and 3 years old and could not come with me. It was tough but there was no way I could have got it done from far away. Pivotal has the process they have for a lot of good reasons. It was great to experience the SF/Valley startup environment firsthand. I raised my money out there and I got through a lot of really tough obstacles with the support of that community.
You are the sole founder of oneforty.com; was it difficult being a sole founder? What do you think would have been different had you had a co-founder with you?
Extremely hard. Talk about doubting yourself and feeling isolated… I was lucky to be so hellbent on seeing it through, because if I had been capable of quitting, there are many times that I would have. I think a co-founder helps with that – the chances of both of you wanting to quit at the same time are lower than if you're on your own.
The truth is that while nobody was "in it" with me, hundreds if not thousands of people were supporting me in so many ways. My network was my co-founder. I still wish I'd met Mike Champion (our VP Engineering) early on and co-founded it together.
oneforty recently pivoted towards focusing more on Social Business then Twitter Apps. What influenced the change and how has the response been?

We followed our users who were overwhelmingly businesses and agencies looking for information about business tools. We saw it in how they used Toolkits – to explain business functions and workflows, and to compare business tools within categories. The response has been great – very rewarding to see things hit traction around a focused community and start to take off in ways you had not anticipated.
How did your Twitter network help you in the journey of starting up and growing oneforty.com?
100%. When I set out to do this I already had a huge network with a ton of connections on the ground in SF – and NYC and Boston – that directly led to introductions to the talent, investors and advice that I needed. Twitter cheered me up when things were tricky, gave me a reason to believe this was even possible, and of course brought in thousands of early users.
Startuppers ask me all the time where to find angels, cofounders, hires, and the answer is always to start with – and grow – your own network. Start with those who know you best, and ask them for advice and introductions. That will take you much further than even a "high powered" introduction from a stranger who cannot vouch for anything about you.
People lose sight of that when asking me for introductions to people who could help them. If I don't know you at all, it really doesn't matter to whom I introduce you, as I am not going to be able to do a very good job of it. Give me reason to believe in you first, then ask.
You're equally active on both Twitter and offline events, so how important do you think it is to meet and interact with people in your network in person and how much has it helped you?
Extremely important. One of the reasons Twitter is so effective is because there is a strong tendency to create "real world" meetups with the people you connect to there. Also, people overlook the degree to which social is a good way to STAY in touch with people you have already met offline. That's a really huge use case that makes a lot of sense when you stop to think about it – cultivating closer connections within the network you already have.
What are the most important things startups need to do to build their Twitter network? How should they get started?
Identify whom they wish to attract and then share a lot of great content that kind of person needs in their work and daily lives. Reach out to the kind of people you want to attract and help them with the stuff they're working on. Thank your early fans and shine the light back on them.
Also, dive in at http://oneforty.com where there are tons of resources.
What has been your biggest lessons learnt so far as a consultant and an entrepreneur?

Just keep going. Don't waste any time getting angry or being frustrated. Keep looking for solutions and never blame your obstacles.
What do you think is the most common mistake startups and individuals make in their social media campaigns and what would be your advice to them?
Selfishness. If you do just one thing – be useful. Asking first, talking only about yourself, being in it to game the system and inflate your vanity metrics are all humorously pointless. Not only are they boorish behavior, they won't advance your business interests and they will waste your time.
All you need do to succeed on any social platform is Listen. Learn. Care. Serve. In that order.
Frankly, "campaigns" are a bad way to look at social. It's a channel, so build your team's literacy in how to use it and then cut them loose. Campaigns are finite, relationships go on.
For heaven's sake don't get obsessed with how many followers you have. It's a meaningless measure.
You are a mom and you travel around the world to speak in & attend conferences and are busy with other business engagements. How do you manage time for your family?
It sucks. I am lucky to be divorced from an excellent dad – and his fiancee – who have the kids 50% of the time, freeing me to travel and work insane hours when I need to.
But when I'm "on duty" as a mom I try to put everything else on the back burner and focus on my daughters. Even on those days I do work a fair number of "late night shifts." Lately I've realized that a nap at their bedtime – when I'm worn out too – does the trick, and then I'll get up and work from 10-1 if I have to.
I also have to be pretty brutal about saying no to things that do not directly serve the startup or my family. This is hard because I owe the world a LOT of helping out and giving back, which I hope to be freer to do later on in my career.
You're a great example to all the women entrepreneurs. What would be the advice you would like to give to other aspiring women entrepreneurs?
If you're a ____________ entrepreneur, never ever kid yourself for a moment that what is stopping you is your ____________ness. Even in the rare situations where it is a real obstacle, your seeing it as such only slows you down. I will say though that it seems that women in particular need to give themselves more confidence and benefit of the doubt. Don't assume others are doing it because they are any more competent, qualified or privileged than you are, because chances are they're not. Find the work you absolutely must do and then be relentless in figuring out the puzzle to getting where you can do it.