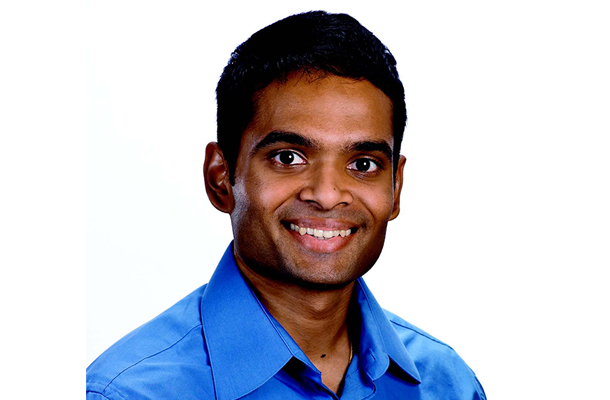 Abhi Lokesh & Alex Theodre, two friends from the University of Florida, started Fracture in 2009 when they realized that printing and framing pictures has remained just the same for a couple of hundred years. With Fracture, both Alex and Abhi are trying to bring a huge revolution in the way people save their memories; so, how are they doing it? well, the idea is simple yet very exciting – it makes it extremely easy & interesting for anyone to get their pictures from their digital camera to their wall (no, it's not your Facebook wall but the actual brick and mortar wall). And its not just any other framed pictures – these so called Fractures are elegant, HDTV like fine glass prints.
So, unlike many other startups that provide intangible products, Fracture is a unique startup that provides a product that you can touch, feel, hold, scratch and even smell. That's why its whole different ball game than the regular web based startups – that's what excited us to learn more about them.
We are going to explore all the happenings at Fracture to learn more about their interesting business, challenges, and lessons learnt in this interview with Abhi Lokesh – the co-founder of Fracture. Our thanks to Matthew Bivens, the Marketing Director at Fracture for introducing us to their startup.
Interview Overview:
Hi Abhi, please tell us about your background and how you got into entrepreneurship?
I graduated from the University of Florida with a B.S. in Integrative Biology in May 2009. I was fortunate early on in my undergraduate career to become highly involved with UF's Center for Entrepreneurship and Innovation. I was surrounded by entrepreneurs and students who were passionate about innovative technologies, concepts, and most importantly, executing on those ideas. I initially had an internship at a neuroscience startup at a local med-tech incubator, and I got an incredible, first-hand experience at what it took to run an early-stage startup.
How did you meet Alex? And how do both of your skills compliment each other as startup co-founders?
I met Alex through a mutual friend in a social entrepreneurship class. The three of us started a nonprofit venture as undergraduates that eventually laid the foundation for Fracture. It seems that our individual skill-sets end up complementing each other pretty well; Alex has an incredible technical vision that I try and flesh out by leveraging the network of contacts I built over the years and applying my business knowledge. What's great is that we recognize that there is always a constant overlap of responsibilities and we're always trying to learn from each other about the best way to do things. We put our egos aside and do what needs to be done for Fracture to succeed.
Fracture seems to be a very interesting concept; how did you come up with the idea of Fracture and how did you go about with it initially?
As I mentioned earlier, Alex and I were part of the founding team of a nonprofit venture in college. A large part of that nonprofit was an online art gallery that we created to help generate revenue for our non-profit work. During the 2 years that we ran the art gallery, we learned an incredible amount about the framing/photo industry, the inefficiencies in the framing process, and what people really cared about when it came to displaying their personal photos and artwork. We came to realize that there had to be a better way, a more intuitive way, to get pictures off hard drives and social networks and storage sites and actually onto your walls.
Alex had been experimenting with the concept of painting on glass, and we tried to apply that concept to actually printing on glass. Once we saw the initial prototypes, we immediately felt we had something on our hands, it was now a matter of building an experience and platform around a great product.
Can you explain our readers what exactly is Fracture and also the underlying technology involved in producing the printed glass wall decor?
Simply put, Fracture is the best way from your digital camera to your wall. We make it incredibly simple and practical to print, frame, and display any digital picture you want. Just go to www.fractureme.com and upload your favorite pics, edit them as you like, and have them printed and shipped right to you with everything you need to display them to the world. Although our flagship product is printed glass, we always emphasize that we're NOT a glass printing company. It's a great product that really embodies what we do, and it's just the beginning. We are 21st century photo decor.
The underlying technology is really a combination of industrialized printing machinery and Alex's vision regarding utility and workflow. He's got an incredible ability to envision how particular equipment can be used to achieve a certain result our output, and then engineer it to become a reality.
How did you get the initial traction? How difficult was it to pitch it considering that Fracture isn't like traditional web startups?
We gained our initial traction through what we called persistence marketing. We essentially reached out as many mom-bloggers, tech blogs, and influential early adopters as we could and tried to Fracture them. It's still our biggest marketing initiative. That's huge: getting a product in their hands. It's incredibly difficult to pitch otherwise since it's such a new/raw product. There isn't really a great comparison company or product out there. In October 2010, we were lucky to land on TechCrunch by doing the same thing: sending them Fractures, and explaining our vision as best as we could. That's when we started to gain some substantial traction.
It is quite the challenge to pitch Fracture ourselves. Instead, we've tried to catalyze as much organic and viral growth of the product as possible. We truly believe that the best salesmen are our customers. We've found out that once someone gets Fractured, they immediately become product evangelists, sharing the product with friends and family way more enthusiastically and genuinely than we could have if we were simply trying to sell it to someone.
From your profiles, we came to know that none of you is from a software background; yet you managed to develop a neat application with an amazing UI / UX for Fracture (Fractureme.com). Please elaborate on how exactly you guys got it done?
I think the most important thing was that we had a very clear, basic vision of how we wanted the UI/UX to be. We drew from our own experience as avid web geeks and e-consumers and simply tried to pick and choose what we appreciated, what could be improved upon, and what we definitely didn't want to emulate from all over the web. Communication was key; over time, we were able to clearly communicate to the developers and designers that we worked with how we wanted to UI to act, and what we wanted the UX to convey to visitors.
Something else that definitely helped was our emphasis on building quick, iterative, yet functional prototypes. We wanted to see how our ideas actually worked with real consumers. It's fine if there are flaws or defects, it's about getting something real in the hands of consumers so they can help guide the product forward.
What are the different processes involved right from the point when you receive an order to delivering the product? And who takes care of what in each step of the process. Is there some kind of assembly line already?
The process starts by actually compiling the order through the web order administration system and organizing it in a manner that our production team can track. Once the image files are compiled and sorted by order, we then batch process them and arrange them to be exported to our printing software. The printing software then aligns itself with the printer, making sure we utilize the printing area as efficiently as possible before laying down batches of glass to actually print out the images. Throughout this whole process, glass is being cut, stocked, and prepped to print, and packing materials are also being prepped and stocked in advance.
We try and accurately predict what sizes and shapes of glass/packing material we need to have ready based on what's being printed. We're fortunate to have dedicated team members who now essentially manage tasks like printing, inventory tracking, packaging, etc. We do have an assembly line of sorts, but it's incredibly dynamic.
As our sales volume continues to grow, bottlenecks constantly shift from one aspect of the order process to another, so we have to account for that in the assembly line by re-allocating the amount of time we spend prepping glass or packaging, etc.
Fracture has two things that work together, one being the website that helps anyone quickly design and order their pictures and the second is the actual manufacturing process. So, is there some technology you guys innovated on the manufacturing side. Or is it just about simplifying the whole process for the users?
I believe it's a substantial amount of both. On the manufacturing side, we didn't necessarily create or invent new equipment or technology. I think Alex has done a fantastic job at creating a work flow with equipment that really brings out the best of each piece's abilities and optimizes the entire process. He simply envisioned a process for creating a never-before-seen product using standardized, industrial technology and set about making it happen.
On the UX side, simplicity was a huge benchmark. We just asked ourselves this one question: If we were ordering a framed picture online, how would we want it to work? It would have to be functional, intuitive, and straightforward. We are by far our harshest critics. If we can't use it without a hitch, we certainly don't expect our users to.
Tangible product based startups generally have some disadvantages compared to intangible digital product startups such as low profits margins and complicated processes at multiple stages; but what do you think are the advantages of the former over the latter?
I think one the biggest advantages is the simple fact that we make something tangible, something that you can touch, feel, and understand on a very visceral level. In today's world, where seemingly everything is going towards the cloud or is somehow digitized or virtual, we can stand out as having the best of both worlds: a great e-commerce system and digital experience that ultimately creates a unique and practical photo product on your wall.
Regarding things like low profit margins and complicated processes, that's the beauty of solid engineering and scaling. Alex has demonstrated that incredibly healthy profit margins and automated processes are completely feasible, if you attack the problem for as comprehensive and fundamental an angle as possible.
What are the biggest challenges you have come across so far running a manufacturing startup? How did you deal with them?
I think the biggest challenge is simply dealing with the large number of moving pieces involved. We have to worry about things like inventory, shipping, freight, overhead, cost of goods sold, a significant amount of labor, etc. that a lot of web startups don't worry about. Rather than considering them as something to deal with, we've tried to embrace them and view them as challenges that we can optimize like anything else. At the end of the day, it's all part of creating a concrete, tangible product, which is something that we wouldn't trade for the world.
What were your biggest lessons learnt so far while working on Fracture?
Undoubtedly, the biggest lesson I've learned is that communication is everything. Communication between colleagues, between the company and the customer, between customers themselves, etc. Between colleagues, we try not to assume anything or take anything for granted. Being on the same page means asking questions, calling each other out, and not hesitating to push each other when necessary. Between customers, it means letting them be our best salesmen, we try and convey the message as clearly as possible so they buy into the concept and company, then go on and evangelize it amongst their friends. It's what's worked best so far.
What would be your advice to entrepreneurs looking to start manufacturing and/or tangible goods businesses?
My biggest piece of advice would be to always work towards creating something and getting something out in the real world. Call it experimental, call it an alpha prototype, but just get it out of your head and make it a reality. It's incredible how much you learn from putting your product, regardless of the stage it's in, in front of the consumer and letting the organic forces of the market mold your product.
At the same time, you have to be careful to stick to your vision and not sway too easily under external pressure. You created the product in a certain way for a reason; don't just give up on it because people say so. Learn, adapt, iterate, and re-release it. It's a fine line to balance on.